With the entry into force of the new self-consumption law, Decree-Law no. 153/2014 of October 20, from 2015 private individuals and companies can produce and consume their own electricity through photovoltaic panels.
An UPAC between 200W and 1500W of non-surplus production capacity does not have a mandatory energy output, it is exempt from registration fees and only requires prior communication of exploitation.
By producing your own energy you can eliminate small daytime consumptions such as refrigerators, standby consumption of electronic equipment, among others, and help reduce your electricity bill.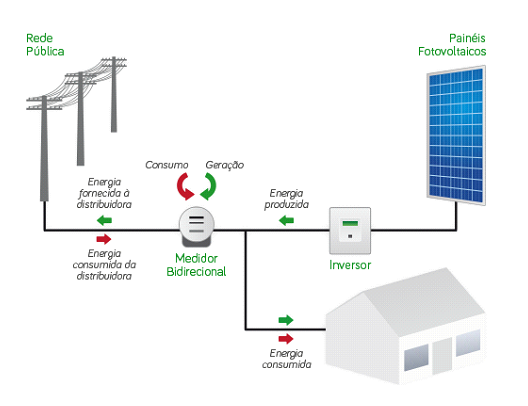 Prices valid for Continental Portugal.
5-year installation warranty offered.
PVP subject to change after analysis of the information collected and technical visit.
The configuration of the self-consumption kits can be changed without prior notice.
Estimated annual savings, considering a bi-hourly tariff and daily cycle