General description
Pole is a semi-fast electric vehicle charger up to 22 kW. An ideal solution for recharging electric vehicles on public roads, public and private institutions and power stations. High quality materials, stainless steel body make this product ideal for outdoors due to its robustness and anti-vandal design.
This solution contains Type 2 sockets (IEC 62196, "Mennekes") which can be hose or socket. Available for three-phase or single-phase loads.
Its design combines attractiveness, innovation and elegance, featuring backlit LEDs and a color screen that inform about the state of charge.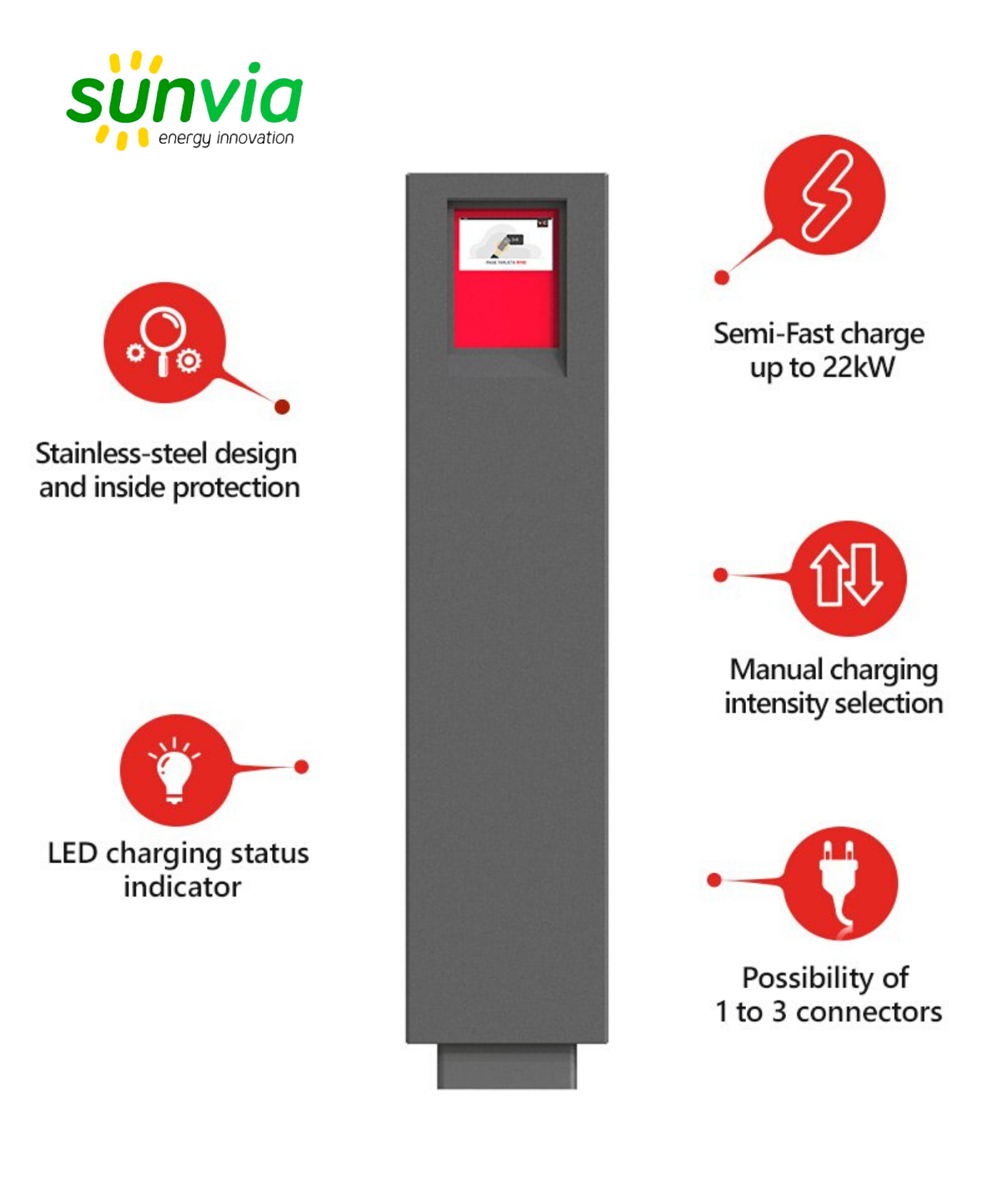 Main advantages are:
Centralized system management
Simultaneous Loads
Backlit LEDs
Configuration and management through V2C Cloud
Anti-vandalism system